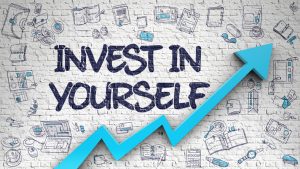 People often ask me: What is Career Coaching like? As a BCC board-certified coach, I love to answer questions like that. Let me give you a glimpse at the Career Coaching process:
When will you want Career Coaching?
When you are SO over your current job
When you've been downsized, outsourced, job-eliminated
When you are nearing graduation from college or high school
When you are going back into the workforce after a while out of it
When you are retiring and wanting a low-key, meaningful job or volunteer work
What is the Career Coaching Like?
The Career Coaching process is a continuum. You will hop on where it is right for you, then get off when you've reached your goals. Imagine Career Coaching is like taking the Metro into Washington DC. You hop on the Metro at whatever stop is nearest you, then get off where it is right for you.
What are the Steps on the Career Coaching Continuum?
Remember, Career Coaching is a continuum, you start the process where YOU want to start. We will discuss where you want to begin at our first meeting together.
Discovery: Many people start at the very beginning. You will start Career Coaching at this point when you need to discover or re-discover your strengths, interests, and values. In this part of the process, you will enjoy taking personality, strengths and interest tests. We also clarify your wants and needs.
Defining: Based on a realistic discussion of what you learned from the Discovery process, we work together to help you define the careers that would be a good fit.
Dreaming: Some people hop on the Career Coaching process at this stage. They know which careers they are interested in, but they don't know how to start the process of finding the career. In this phase, we define your *perfect* place to work (whether or not that perfect place exists, it helps us plan forward in the right direction.) We investigate what careers are out there that are good fits or near fits.
Developing: Many people jump in at this part of the process. In this phase we do the actual work of the job hunt:
Creating the best kind of resumes for your desired career (working with, not against the Applicant Tracking Systems)
Creating cover letter templates
Creating or tweaking LinkedIn profile
Cleaning up social media
Understanding the search engines
Understanding when to connect with a recruiter
Interview skills (phone, first and second interviews, lunch interviews)
Delivering: This is the last step of the Career Coaching continuum. This is where you set smart goals and accomplish them. In other words, you actually get the job hunt and job found process done! In this phase, your Career Coach is an accountability partner and guide.
How many sessions will I need for Career Coaching?
That depends on what you want and need. Some people accomplish their goals in one session. Some do two or three. A few come to as many as 15.
How do I pay for for Career Coaching?
Career Coaching is a self-pay investment in your future and your success.
Career Coaching is fun! But more importantly it is the beginning of the next successful phase of your life! Contact us at Pike Creek Psychological Center and schedule your first appointment.