The Importance of the Story by Heather Neustadter, M.S.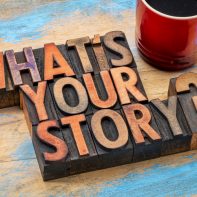 January 16, 2017
Since I was little, I have loved stories of any kind. If I got into trouble, it was usually for reading, too much or at the wrong time. Reading in class, reading late into the night. It was all because I couldn't get enough of the story. This is part of why I am a counselor – I love to …
Read Full Article...
News & Announcements Read More
posted 22 / 11 / 2016

posted 12 / 07 / 2016