Are You Sleeping Enough at Night? by Rick Holmes, Ph.D.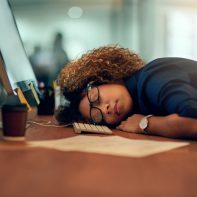 November 21, 2017
Sleep is essential for a person's health and well-being. However, according to data compiled by the National Sleep Foundation, 60 percent of adults report having sleep problems a few nights a week or more. In addition, more than 40 percent of adults experience daytime sleepiness severe enough to interfere with their daily activities at least a few days each month …
Read Full Article...
November 13, 2017
News & Announcements Read More
posted 29 / 08 / 2017

posted 01 / 05 / 2017