The Power of Prayer by Richard Holmes, Ph.D.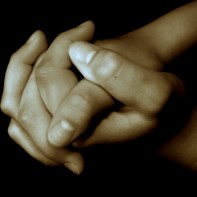 July 14, 2014
Is it possible that God directly heals people? Does it really happen? I believe in the power of prayer and that God can and does heal us in many different ways. Most of us who have been exposed to church grow up thinking that it is something that you do on Sunday mornings as part of a passive ritual. I …
Read Full Article...
News & Announcements Read More
posted 09 / 07 / 2014

posted 01 / 07 / 2014