Laugh as We Always Laughed, by Heather Neustadter, M.S.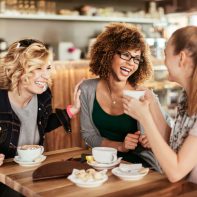 December 11, 2017
As you enter the holidays this year, you may be remembering those who are no longer with you. You may feel haunted by memories, or disappointed expectations. It is hard to be in a dark place when it feels that everyone around you is celebrating and twinkling in the holiday spirit. I want you to know, it is okay to …
Read Full Article...
November 21, 2017

November 13, 2017
News & Announcements Read More
posted 29 / 08 / 2017

posted 01 / 05 / 2017