Daniel Cherneski, L.M.F.T.
Licensed Marriage and Family Therapist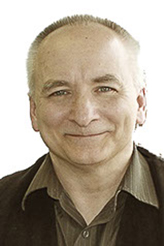 Dan Cherneski is a Licensed Marriage and Family Therapist. He sees clients in the Newark office.  For more than 20 years, Dan's focus has been finding more adaptive ways to enrich relationships and enhance personal growth with couples and families.
Daniel is a graduate from Reformed Theological Seminary where he received his Masters in Marriage and Family Therapy. After graduation he served on the first teams in South Florida to engage in the "Intensive Crisis Counseling Program" which brought therapy into the home setting.
When he and his family moved to Delaware, he was appointed to the planning team for the State of Delaware to create the first crisis counseling unit specifically for children and adolescents. He became the first licensed Marriage and Family Therapist in the State of Delaware and served as a clinical board member for The Division of Professional Regulation. He has created "Targets for Change," a therapeutic tool to treat problematic behaviors while focusing on a person's/family's strengths and abilities for positive growth.
He sees individuals ages 18 and above, couples, and families.