August 29, 2017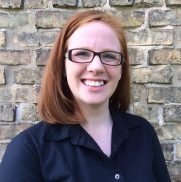 Aimee Sellers is a 2010 University of Delaware alumna who graduated with her Masters in Mental Health Counseling from Trinity International University in Deerfield, IL, in 2015. She is a Licensed Professional Counselor in Illinois and is currently pursuing her Delaware equivalent licensure.
Aimee is passionate about working with children, adolescents, and young adults. She has a decade of experience teaching, mentoring, and counseling these complex stages of life. Her counseling style incorporates aspects of several counseling models to best fit each client's needs, mainly pulling from solution-focused and cognitive behavioral therapies. She has experience working with depression, self-harm, and substance abuse, as well as issues related to poverty and chronic homelessness. Aimee is excited to return to her home state and begin using her experience and skills to serve the community.
Aimee sees clients who have Health Options insurance as well as those who are self-pay. Aimee sees clients in the Newark office.